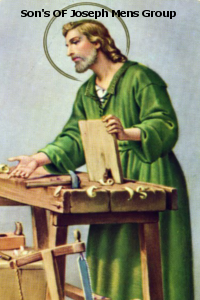 The newly formed St. Joseph's Men's Group at Redeemer will be meeting on the first Monday
of each month, at 7pm. At our last meeting we accomplished moving the music library to its
new location next to the parlor. During the past month, the men of St. Joseph's have also saved the
church $840 in snow plowing costs by taking care of shoveling the sidewalks instead of having an
outside firm do this task. GREAT JOB GUYS!! We hope any men of the parish will join us as we not
only get necessary things done around the church, but we have a really great time doing it!!!!!